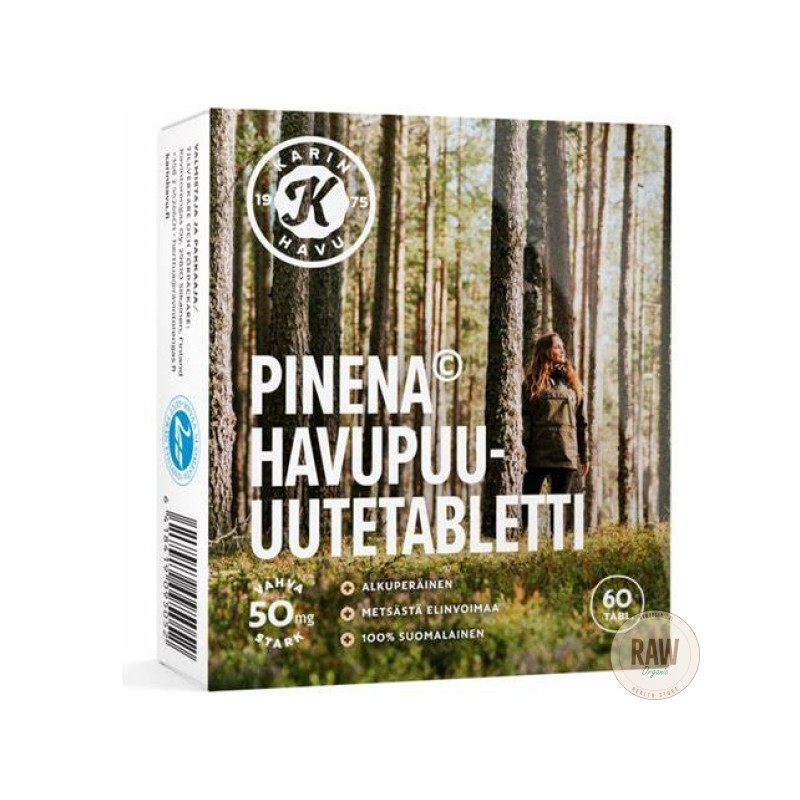  
Pinena Softwood Extract Tablet, 60 Tablets
Pinena Softwood extract tablets are made from the bark and nil of strong pines in the organic forests of the west coast of Finland. These pines, which grow naturally in the harsh conditions of the North, accumulate a lot of strong protective substances during their growing season.
Pinena tablets have a long shelf life and are convenient to travel with.
Instructions for use: 2-5 tablets per day.
Ingredients: Finnish organic pine bark extract 16.9% (50 mg / tablet, equivalent to 50 g fresh pine bark / tab.)
Fillers: microcrystalline cellulose, dicalcium phosphate.
Anti-caking agent: silica.
Surface treatment agent: magnesium salt of fatty acids.
Pack size: 60 tablettia
Country of origin: Finland