 
Himalayan crystal salt, fine, 800g
Salt is one of the vital neurotransmitters in the human body, which takes care of our body's fluid and pH balance. Himalayan salt is salt in its natural form.
The Himalayan crystal salt has many names, the same product is called Himalayan salt, rock salt, crystal salt and rose salt. Himalayan salt o more than 200 million years old salt mined from the Himalayan mountains. The salt is made under fair conditions and does not contain contaminants or harmful heavy metals.
The Himalayan salt contains all the minerals characteristic of the salt such as potassium chloride and magnesium sulfate. The reddish color of the Himalayan salt arises from manganese and iron.
Gluten-free, milk-free, vegan, GMO-free. Does not contain additives or preservatives.
Contents: Fine Himalayan crystal salt
Country of origin: Pakistan
Pack size: 800 g
You might also like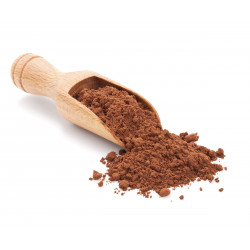 Regular price
€16.90
-29.59%
Price
€11.90
Regular price
€2.49
-10%
Price
€2.24