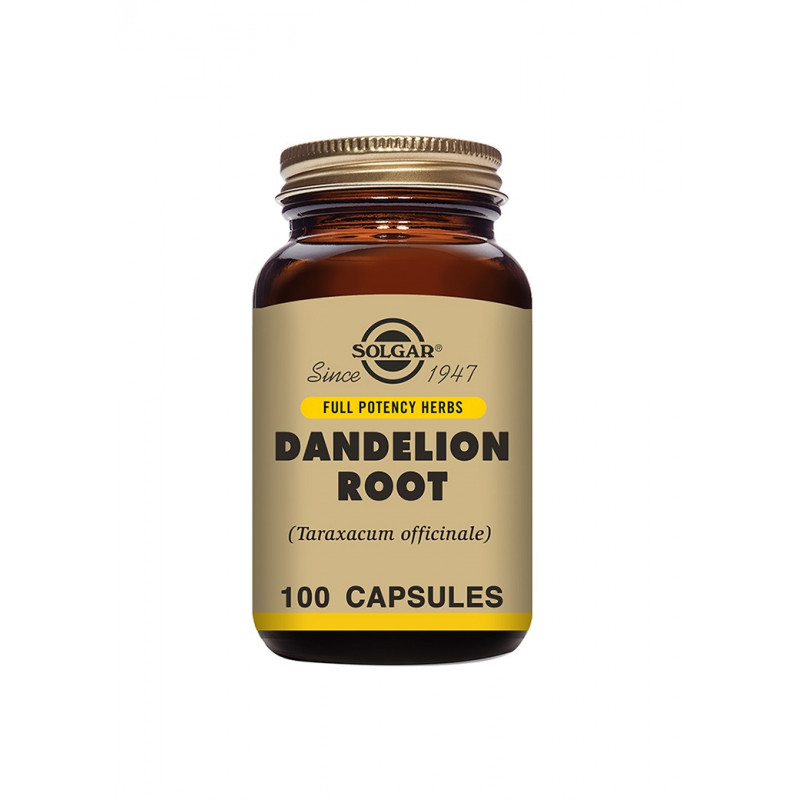  
Dandelion root, Solgar 100 caps
Solgar® Dandelion Root contains dandelion root extract and is part of Solgar's range of high quality herbal preparations.
Dandelion is a perennial plant familiar from yards that grows almost anywhere in the world. The young leaves of the dandelion are usually eaten in the spring like a salad. Dandelion leaves are rich in potassium. The roots, in turn, have been used to support the body's cleansing and to aid digestion.
All Solgar® products have been manufactured in accordance with Solgar's Gold Standard standards since 1947. Solgar uses only natural ingredients in its supplements.
Our strict quality control system tests the products at every stage from the raw material to the finished product. All raw materials entering our production facility are subjected to rigorous testing to ensure that they are of the highest possible quality.
Recommended dosage: 1-3 capsules daily with a meal.
Active ingredients (1 capsule):
Dandelion root powder 328 mg
Dandelion root extract (4: 1) 52 mg
Other ingredients: Anti-caking agent (magnesium salts of fatty acids), shell (hydroxypropylmethylcellulose).
Pack size: 100 capsules
You might also like
Regular price
€19.90
-10.05%
Price
€17.90