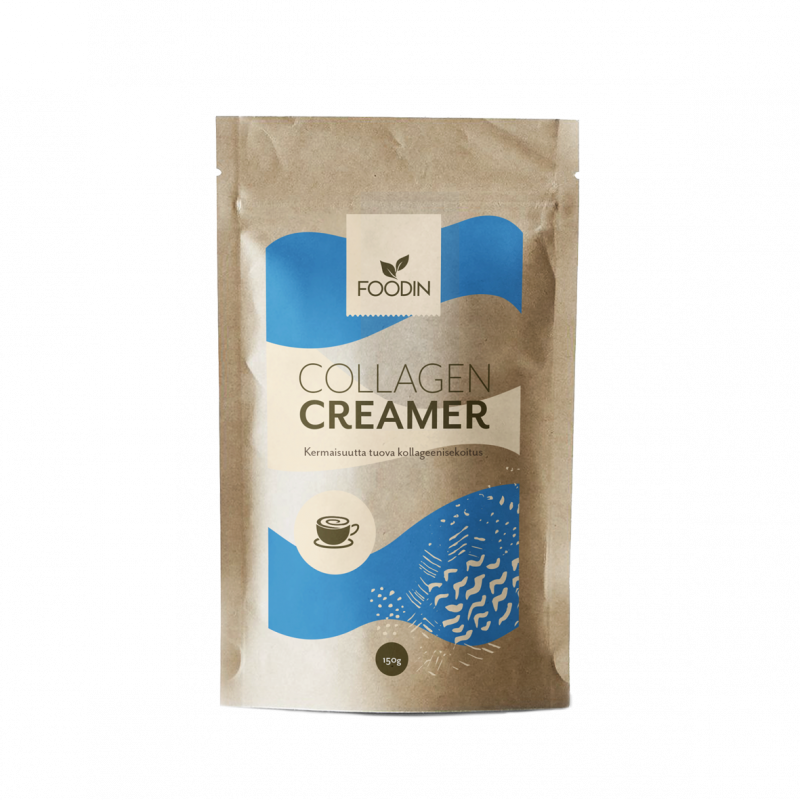  
Collagen creamer, 150g
COLLAGEN CREAMER IS THE PERFECT ADDITION TO COFFEE
Foodin's Collagen Creamer brings creaminess and flavor to your afternoon coffee moment! Collagen creamer and its use in coffee is an almost global trend whose popularity is only growing as it grows! Food is now launching its own Collagen Creamer, with which you can quickly and easily tune cups of organic coffee or greasy coffee.
Collagen is the most abundant protein in the human body, the production of which naturally begins to decline at the age of about 25 years. Collagen is present, for example, in the skin, bones, tendons and cartilage, and is an essential part of the body's function and, for example, the elasticity of the skin.
For best results, add 1 tablespoon of Collagen Creamer to the coffee and use either a milk frother or Blender for blending. Try this easy recipe though:
Creamy coffee
2 dl organic coffee
1 tablespoon Collagen Creamer powder
If desired, 1 tablespoon of caprylic acid or butter for extra energy
Collagen Creamer is also well-suited for smoothies to bring creaminess and fullness.
Instructions for use: 1 tbsp / 5 g, of which collagen 3.3 g.
NUTRITIONAL CONTENT 100 G
Energy / Energy: 1791kJ / 428.5kcal
Fat / Fett: 16.8g
-of which saturated / reserved fett: 16.8g
Carbohydrates / Kolhydraters: 5.6g
-of which sugars / spare sockerarter: 0g
Protein / Protein: 63.7g
Salt: 0g
Ingredients: HYDROLYZED BOVINE COLLAGEN PEPTIDE (65.7%), MCT oil powder (from coconut), vanilla extract powder, sweetener (stevioglycosides).
Country of manufacture: Finland
Pack size: 150 g
You might also like
Regular price
€19.90
-34.92%
Price
€12.95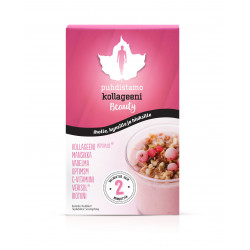 Regular price
€11.90
-9.66%
Price
€10.75