 
Camu Camu Powder, Organic 100 g
Camu camu is an original shrub-like tree growing in the Amazon rainforest. The fruits of the tree are rich in vitamin C, vitamins B1, B2 and B3, iron, phosphorus and calcium. Camu camu also contains numerous antioxidants, such as e.g. anthocyanins, catechins, flavonols and ellagic acid.
Vitamin C boosts the body's own immune system, helps cells protect themselves from free radicals, and supports the normal functioning of the nervous system. In addition, vitamin C enhances iron absorption and supports collagen formation.
Feel Vivid's organically certified Camu camu powder is made using a gentle freeze-drying method. The powder is really high quality and contains about 3% pure natural vitamin C.
Nutritional value 100 g
Energy 317 kcal / 1329 kJ
Protein 7.2 g
Fat 3 g
- of which saturated 1.1 g
Carbohydrates 52.2 g
- of which sugars 3.7 g
Fiber 26 g
Vitamin C 3617 mg
Instructions for use: 1-2 teaspoons a day with smoothies or water.
Properties: Gluten-free, Lactose-free, Milk-free, Sugar-free, Raw, Organic, GMO-free. Does not contain additives or preservatives.
Pack size: 100 g
Contents: 100% Camu camu, Organic.
Country of origin: Peru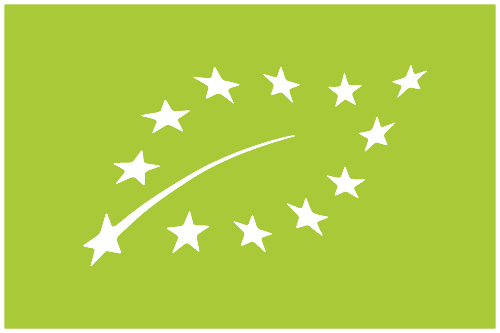 FI-EKO-201
Produced: Outside the EU
You might also like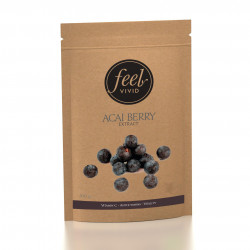 Regular price
€14.90
-20.13%
Price
€11.90
Regular price
€13.90
-35.97%
Price
€8.90
Regular price
€14.90
-20.13%
Price
€11.90