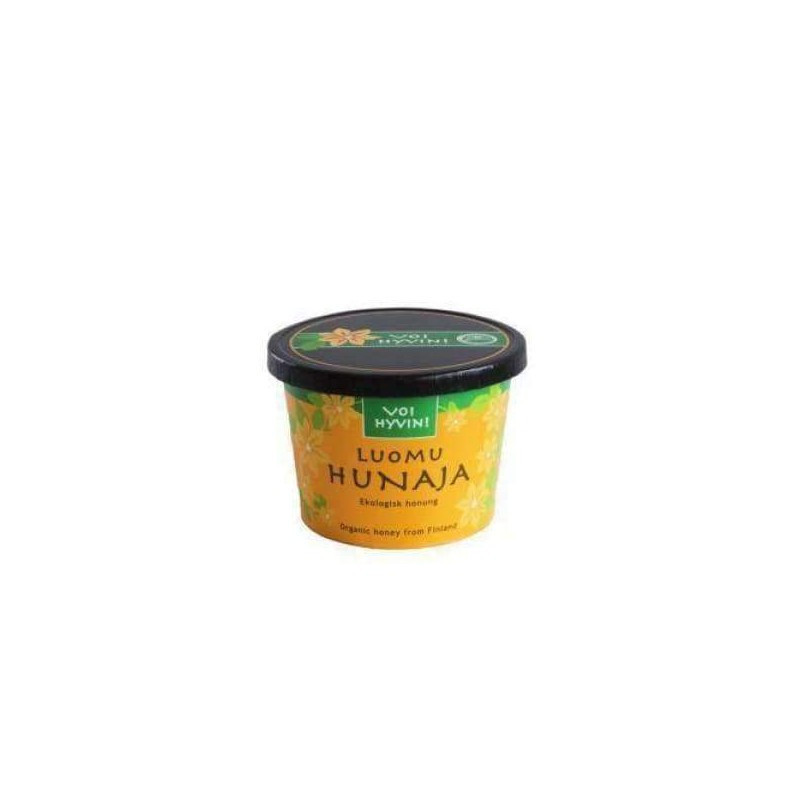  
Honey, Organic 350g
Voi Hyvin honey is good-tasting and high-quality organic honey, which is produced at Komppa-Seppälä's organic farm in Korpilahti, Jyväskylä, Central Finland. The good taste of honey comes from the flowers of the forests - wild raspberries, blueberries, lingonberries and milkweed. Thanks to the versatile flower cocktail, the taste is gentle and full-bodied.
Voi Hyvin honey has a very soft and fine crystalline composition. Honey is not shock-heated to flow, so it retains all the good qualities of honey. The pollen content of honey is very high, because in our production process more pollen is mixed with honey than usual. Voi Hyvin - honey is not filtered, so nutritious and healthy pollen is included in the honey.
Content: Organic honey from Finland.
Nutritional content per 100 g
Energy: 1382 kJ / 330 kcal
Protein: <1 g
Carbohydrates: 80.8 g
Fat: 0 g
Pack size: 350 g
You might also like
Regular price
€6.95
-10.07%
Price
€6.25