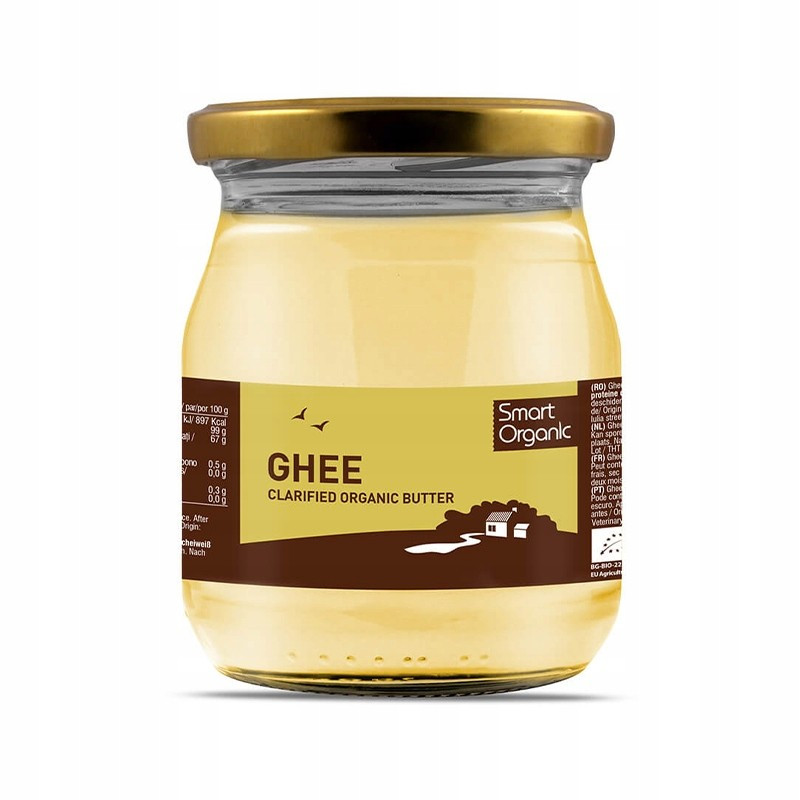  
Ghee, Organic, 450g
Ghee is made from fresh milk from a cow raised on organic certified pasture. What distinguishes Gheen from normal butter is the removal of water and milk protein. Ghee has a toasty nutty aroma.
This butter is resistant to heat treatment because it has a high smoke point (250 °C). It can be used for deep frying and cooking at a high temperature.
The clarified butter ghee can be a good addition to many diets – keto, paleo, gluten-free, ayurvedic, whole 30 or FODMAP.
After opening, store tightly closed in the cold.
CONTENTS
Organic ghee butter
COUNTRY OF ORIGIN
Bulgaria
PACK SIZE
450 g
NUTRITIONAL CONTENT
Energy: 3768 kJ / 900 kcal
Fat: 100 g
- of which saturated: 65 g
Carbohydrates: 0 g
- of which sugars: 0 g
Protein: 0 g
Salt: 0 g
FEATURES
Gluten Free, Lactose Free, Organic, Sugar Free
You might also like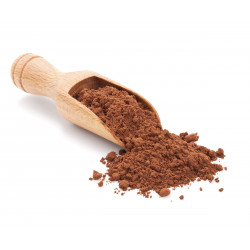 Regular price
€16.90
-41.42%
Price
€9.90