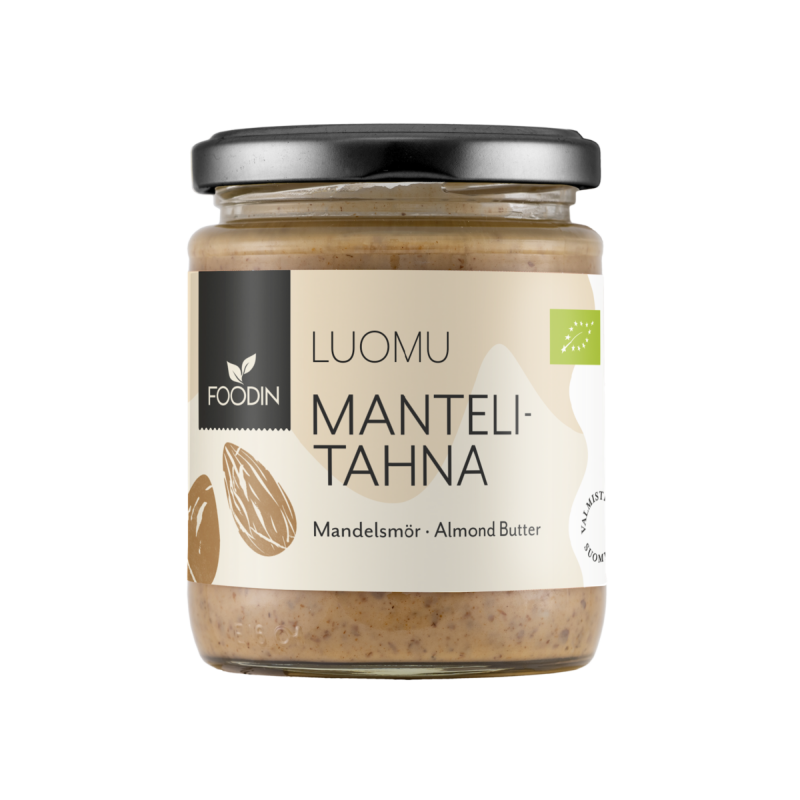  
Almond paste, Organic, Raw, 250g
Almond paste is an organically produced, aromatic spread made in Jyväskylä. It is made from 100% almonds, almonds gently ground in a stone mill below 42 ° C to a velvety soft, flowing paste. Almond paste is much more fluid than a traditional spread! The almonds used to make the paste are sorted and separated by hand to avoid any bitter almonds entering the set. Organic almond paste is rich in protein, good fats and vitamin E and calcium in a well-absorbed and easy-to-eat form.
For example, dip carrots or cucumbers in the paste and enjoy. Also great as a salad dressing. Remains open for 3 months.
Organic, gluten-free, milk-free, vegan, GMO-free. Does not contain additives or preservatives.
CONTENTS
Almond
COUNTRY OF ORIGIN
Italy
MANUFACTURED COUNTRY
Finland
PACK SIZE
250 g
Nutritional content: 100g:
Energy: 2577 kJ / 616 kcal
Fat: 54 g
-of which saturated: 4 g
Carbohydrates: 7 g
-of which sugars: 4 g
Protein: 24 g
Salt: 0 g
Dietary fiber: 7 g