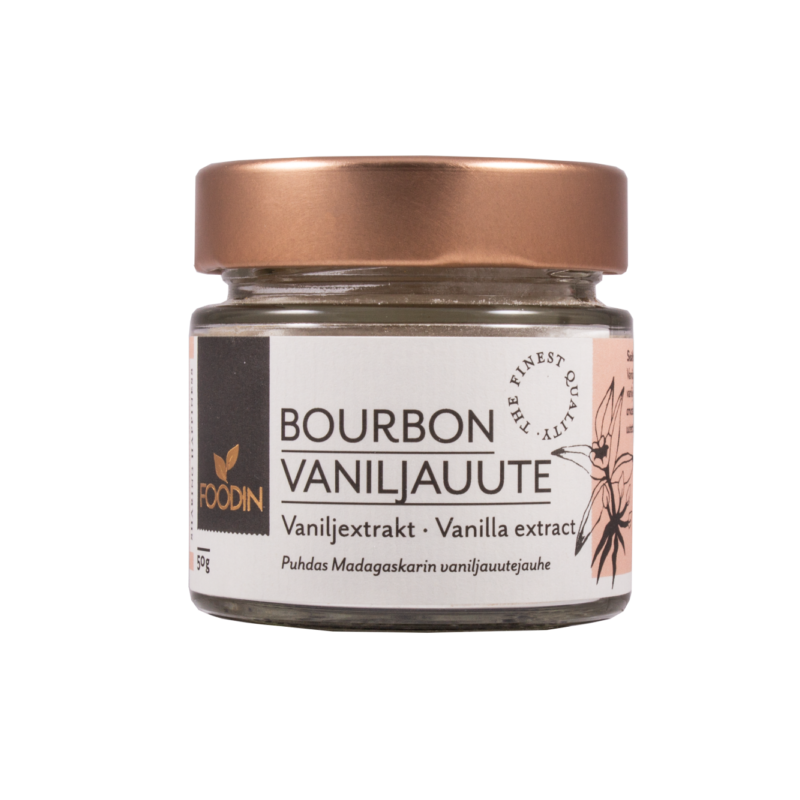  
Bourbon vanilla extract powder, 50g
Vanilla is the second most expensive and highly valued traditional spice in the world, used to bring extra nuance and depth to a wide variety of foods and other products, such as cosmetics. Vanilla extract powder is made from real vanilla by extracting vanilla sticks, after which it is dried into a pile into extract powder. The taste is best expressed in liquid products.
Vanilla extract powder does not contain sugar, so when replacing vanilla sugar, vanilla can be mixed with honey or crystalline erythritol. Similarly, agave or yacon syrup can also be used to provide additional sweetness. Use vanilla to flavor everything from ice cream and pastries to fruit salads and homemade peeling cream.
Organic, gluten-free, milk-free, vegan, GMO-free. Does not contain additives or preservatives.
CONTENTS
Vanilla extract powder * (vanilla extract *, tapioca starch *)
  * organic
COUNTRY OF ORIGIN
Madagascar
PACK SIZE
50 g
You might also like
Regular price
€29.95
-16.69%
Price
€24.95