 
Brazil Nut, Organic, Raw 1 KG
The Brazil nut grows wild in the Amazon rainforest. Local residents protect their rainforests from deforestation because of the hazelnut trees. For many residents of the Amazon region, Brazil nuts are the only source of income that makes residents protect their walnut trees. So by consuming Brazil nuts, you are helping to protect the unique ecosystem.
Brazil nuts are a particularly good source of selenium. With just a couple of Brazil nuts a day, you will satisfy your daily selenium needs. Selenium maintains the normal functioning of the immune system and thyroid gland. In addition, it maintains the condition of the hair and nails and promotes normal sperm formation. In addition to selenium, Brazil nuts are also a great source of magnesium, zinc and iron.
Instructions for use: Can be tapped as is. It is not recommended to eat more than 6 nuts a day due to the high selenium content.
Nutritional values / 100 g
Energy 2741 kJ / 655 kcal
Fat 65.4 g
- of which 14.8 g of saturated fatty acids
Carbohydrates 3.5 g
- of which sugars 2,5 g
Protein 14.5 g
Potassium 665 mg '
Magnesium 380 mg
Iron 2.5 mg
Phosphorus 490 mg
Zinc 4.1 mg
Selenium 1800.0 μg
Properties: Gluten-free, Lactose-free, Milk-free, Sugar-free, Raw, Organic, GMO-free. Does not contain additives or preservatives.
Package size: 2 kg
Contents: Brazil nut, organic, raw
Country of origin: Bolivia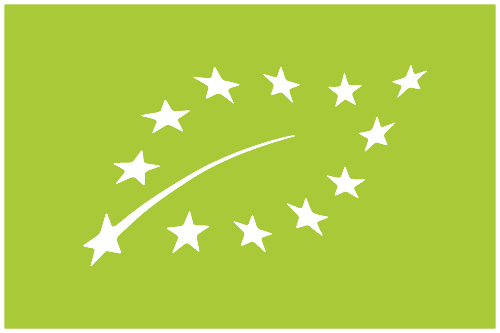 EN-ECO-201
Produced: Outside the EU
You might also like
Regular price
€44.90
-24.49%
Price
€33.90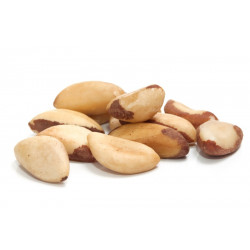 Regular price
€11.50
-13.91%
Price
€9.90
Related articles on blog
No related articles on blog
Reviews
No customer reviews for the moment.